DALLAS (NCBWA) – The National Collegiate Baseball Writers Association announced its 16th annual Pro-Line
Cap/NCBWA All-America Division I baseball teams on Tuesday. The five finalists for the Dick Howser Trophy, which will be presented at a news conference Friday at 10 a.m. (CDT) from the Omaha Hilton Garden Hotel in Omaha, are just a few of the high-profile collegians on the "dream teams."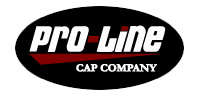 Rice pitcher Eddie Degerman, James Madison outfielder Kellen Kulbacki, Washington pitcher Tim Lincecum, Houston P-DH-UT Brad Lincoln, and Cal State Fullerton sophomore Wes Roemer highlight the first unit. Degerman and Roemer pitched their teams into the NCAA World Series after both schools hosted NCAA Super Regionals on June 9-12.
In addition, NCBWA Stopper of the Year Don Czyz (who recorded a school-record and NCAA-leading 19 saves) of Kansas joins the five finalists for that Award on either the first or second units of these selections, which began after the 1991 season and are voted upon by members of the NCBWA.
The first team starting pitchers combined for 51 wins and 610 strikeouts prior to NCAA World Series activity, while the relief men – Rice's Cole St.Clair and KU's Czyz – had 30 saves between them and both had earned run averages below 1.60.
Hitters on the first team were among national leaders in almost every category.
Kulbacki smashed a NCAA Division I-topping 24 home runs, while shortstop Tom King of Troy paced the nation in hits with 117 (prior to World Series stats, which count in individual and team tallies). Kulbacki was also second nationally in batting average at .464 while Ohio State third baseman Ronnie Bourquin was chosen as Big Ten Conference Player of the Year.
Pittsburgh second baseman Jim Negrych, the first Panthers' baseball player to be named as a semifinalist on the Dick Howser Trophy list and NCBWA District I Player of the Year, carried a .396 average with 11 homers and 60 RBI in 53 games. Designated hitter/utility athlete Lincoln not only ripped 14 home runs – second on the Cougars' 2006 squad, but won 12 games in 14 decisions, while striking out 152 batters in 127 2/3 innings. Lincoln's impressive totals brought the first unit pitching victories' total up to 63 along with 762 strikeouts – the most ever by a first team in NCBWA All-America annals.
Clemson first baseman Andy D'Alessio (22 homers, 80 RBI) and Cal State Fullerton's Roemer (who pitched 60-plus innings without a walk in '06 and entered the CWS with six free passes in 141 2/3 innings for a .38 walk ratio each nine innings tossed) have the opportunity to be two of the stalwarts in the 2006 NCAA World Series in Omaha after posting awesome numbers prior to June 16.
The second team has five starting pitchers with a 68 victories, including 14-game winners Lauren Gagnier of Cal State Fullerton and TCU's Jake Arrieta. Oregon State's Dallas Buck (12-2) paced the Beavers into their first back-to-back appearances in the CWS in school history during 2005 and '06. Second team relief ace Vinnie Pestano of Cal State Fullerton on the second squad gives the Titans a total of three moundmen on the first two teams.
2006 PRO-LINE CAP/NCBWA DIVISION I ALL-AMERICA TEAM
Pos.
First Team
School
Ht.
Wt.
Cl.
Hometown
1B
Andy D'Alessio
Clemson
6-3
215
Jr.
Naples, Fla.
2B
Jim Negrych
Pittsburgh
5-10
180
Jr.
Buffalo, N.Y.
3B
Ronnie Bourquin
Ohio State
6-3
210
Jr.
Canton, Ohio
SS
Tom King
Troy
5-11
190
Jr.
Panama City, Fla.
C
Michael McKenry
Middle Tennessee
5-10
195
Jr.
Knoxville, Tenn.
OF
Tyler Colvin
Clemson
6-3
190
Jr.
North Augusta, S.C.
OF
Jacob Dempsey
Winthrop
6-1
218
Sr.
Chesapeake, Va.
OF
Kellen Kulbacki
James Madison
5-11
195
So.
Hershey, Pa.
UT
Brad Lincoln
Houston
6-0
200
Jr.
Clute, Texas
SP
Eddie Degerman
Rice
6-4
205
Sr.
Granada Hills, Calif.
SP
Tim Lincecum
Washington
6-0
165
Jr.
Renton, Wash.
SP
Andrew Miller
North Carolina
6-6
210
Jr.
Gainesville, Fla.
SP
Wes Roemer
Cal State Fullerton
6-0
185
So.
Glendora, Calif.
RP
Don Czyz
Kansas
6-2
200
Sr.
Overland Park, Kan.
RP
Cole St. Clair
Rice
6-5
225
So.
Santa Ana, Calif.
Second Team: 1B Ryan Strieby, Kentucky, Jr.; 2B Eric Sogard, Arizona State, Jr.; 3B Zach Daeges, Creighton, Sr.; SS Ryan Khoury, Utah, Sr.; C Jake Smith, East Carolina, Sr.; OF Luke Gorsett, Nebraska, Jr.; OF Shane Robinson, Florida State, Jr.; OF Emeel Salem, Alabama, Jr.; DH/ATH Sean Doolittle, Virginia, So.; SP Dallas Buck, Oregon State, Jr.; SP Nick Chigges, College of Charleston, Jr.; SP Lauren Gagnier, Cal State Fullerton, Jr.; SP Wade LeBlanc, Alabama, Jr.; SP Jake Arrieta, TCU, So.; RP Kevin Gunderson, Oregon State, Jr.; RP Vinnie Pestano, Cal State Fullerton, Jr.; RP Joshua Fields, Georgia, Jr.
Third Team: 1B Craig Cooper, Notre Dame, Sr.; 1B Chad Huffman, TCU, Jr.; 2B Ramon Corona, N.C. State, So.; 3B Evan Longoria, Long Beach State, Jr.; 3B Marc Maddox, Southern Miss, Sr.; SS Zack Cozart, Ole Miss, So.; SS Chris Minaker, Stanford, Sr.; SS Zach Penprase, Mississippi Valley State, Jr.; C Sean Coughlin, Kentucky, Jr.; C Kody Valverde, Alabama, Sr.; OF Michael Epping, New Orleans, Sr.; OF Cole Gillespie, Oregon State, Jr.; OF Drew Holder, Dallas Baptist, Sr.; OF Ben Saylor, BYU, Sr.; OF Drew Stubbs, Texas, Jr.; DH/ATH Joe Savery, Rice, Sr.; DH/ATH Damon Sublett, Wichita State, So.; SP Tyler Chambliss, Florida State, Jr.; SP Josh Cribb, Clemson, Sr.; SP David Price, Vanderbilt, So.; SP Nick Schmidt, Arkansas, So.; SP Tony Watson, Nebraska, So.; SP Alex Wilson, Winthrop, Jr.; RP Daniel Best, Southern Miss, Sr.; RP Milan Dinga, Army, Jr.; RP Andrew Urena, Mercer, Sr.
Click here for .pdf version of release with complete player statistics
Pro-Line is in its second year as a sponsor of the NCBWA. It produces and distributes plaques for National Hitter and Pitchers of the Week during the regular season and has extended its award production to include plaques for each member of the Pro-Line/NCBWA All-American team.
Pro-Line Cap Company is a completely custom, cut-and-sew headwear manufacturer. All caps are built as ordered to their customer's satisfaction. Based in Fort Worth, Texas, Pro-Line is the official cap of 33 state high school baseball associations and the official "on the field" cap of over 100 Division I college baseball teams.
Founded in 1962, the NCBWA is dedicated to the advancement of college baseball. Membership is open to writers, broadcasters and publicists of the sport. Members receive a membership card, directory, newsletter updates and official votes in the Howser Award Player of the Year, Regional Player of the Year and NCBWA All-America voting. The NCBWA also sponsors preseason All-American awards, publication and writing contests.