ST. LOUIS (USBWA) – ESPN media relations vice presidents Mike Soltys and Josh Krulewitz have been selected as co-winners of the Katha Quinn Award by the U.S. Basketball Writers Association.
The USBWA presents the award annually to individuals who have provided exceptional service to members of the media covering college basketball.
The award is named in honor of former St. John's University Sports Information Director Katha Quinn, who passed away of cancer in 1988.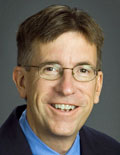 Soltys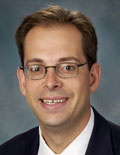 Krulewitz
Soltys and Krulewitz will be honored at the USBWA's awards breakfast held in conjunction with the NCAA Final Four in San Antonio on Monday, April 7, at the Marriott Riverwalk Hotel.
"Mike and Josh have earned the respect of writers for many years and we are pleased to be able to honor them for their service and dedication," said USBWA Executive Director Joe Mitch.
Soltys and Krulewitz have played major roles at ESPN during their respective careers, working with the media and promoting men's and women's college basketball on the ESPN family of networks.
Soltys, who was ESPN's first college intern in 1980, currently serves as Vice President, U.S. Network Communications, responsible for strategic planning for publicity for ESPN, ESPN2, ESPN Classic, ESPNEWS, ESPNU and ESPN on ABC.
Previously, Soltys was responsible for ESPN's college basketball publicity efforts among other duties and oversaw ESPN's comprehensive 25th anniversary publicity campaign in 2004 that received 12 public relations awards, more than any other project in ESPN history.
Soltys serves on the Board of Imagine Nation Children's Museum in Bristol, Conn., and previously served on the Board of Directors of the Bristol Family Center, the marketing committee of the local United Way chapter and on a sports information/marketing Advisory Board for the University of Hartford.
Krulewitz serves as Vice President, Public Relations for College, News and Networks Information. He oversees publicity efforts for college sports, ESPNU, SportsCenter, ESPN Radio and ESPNEWS network and is one of ESPN's primary contacts with the media for men's and women's college basketball and for numerous public issues ESPN faces on a wide range of sports and topics.
He also has oversight of the department's listings, viewer response, photography and media web site efforts.
He has been with ESPN's communications department since 1990, first as an intern, before joining the company as a fulltime publicist in 1992.
Krulewitz played a key role in launching and helping direct public relations efforts for ESPN's X Games and also led publicity efforts for ESPN's award-winning, end-of-century SportsCentury project that documented the greatest athletes, sports events and moments from the 20th century.
He also serves on ESPN's committee to support and promote the V Foundation for Cancer Research.
The U.S. Basketball Writers Association was formed in 1956 at the urging of then-NCAA Executive Director Walter Byers. Today, it is one of the most influential organizations in college basketball. For more information on the USBWA and its awards, contact executive director Joe Mitch at 314-421-0339.
Related links:
• Katha Quinn Award
• Katz: Soltys, Krulewitz – always a team (Tipoff: February 2008)