INDIANAPOLIS (USBWA) – Two exemplary men's college basketball players will share the 2022 Perry Wallace Most Courageous Award. Texas guard Andrew Jones, who has displayed courage since his leukemia diagnosis in 2018, and Washington (Mo.) University forward Justin Hardy, who has been his team's second-leading scorer while battling stomach cancer, have both demonstrated extraordinary courage reflecting honor on amateur basketball.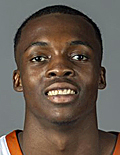 Jones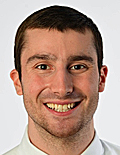 Hardy
Jones had just turned 20 and was the Longhorns' leading scorer before his diagnosis, which caused him to miss a significant portion of two seasons as he underwent chemotherapy treatments. He rejoined his team for the 2018-19 season and played in two games as he continued his treatments, which he completed in September 2019. Last season, Jones started 26 of 27 games and led the Longhorns with 14.6 points per game and was third with 2.3 assists per game for second-team All-Big 12 honors. The Irving, Texas, product returned for a sixth season this year and averages 10.9 points for No. 22 Texas.
Jones' impact has stretched beyond the court. He has inspired many through sharing his journey and has shown additional courage through his leadership. Jones recently announced he will donate a portion of money received through his name, image and likeness deals to the V Foundation for cancer research.
"The money donated to the V Foundation played a major part not only in my ability to receive proper treatment but maintain confidence in both my recovery and eventual return to basketball," Jones said in a statement. "To be able to share my story on how this foundation has impacted my life while paying that forward to future families impacted by cancer is an honor."
It's fitting that Jones shares the award this year with Hardy, a Washington University senior from St. Charles, Ill.
He accurately has described himself as "fearless." After being diagnosed with Stage 4 stomach cancer a year ago, Hardy has continued to compete for the Bears while undergoing treatments. At first, the 6-foot-5 forward worried about losing his athleticism and could barely jump more than a few inches; this season, he dunked. Hardy is second on the team with 11 points per game and is shooting 48 percent from the field while leading the Bears with 5.9 rebounds per game. He was named to the All-University Athletic Association first team this season.
In his Senior Night game, fans wore "Hardy Strong" T-shirts to show their support.
Hardy has come to practices and played in games shortly after receiving treatments. He also took part in an internship last summer near his home in Chicago and worked his way back into shape after losing 50 pounds, according to the St. Louis Post-Dispatch. He graduated in December with a business administration degree, while resuming tutoring students in calculus and statistics.
Basketball, he's said, has been an outlet for him. "From a mental standpoint, it was the best thing that could have happened for me," he told the Post-Dispatch. "You have the worst thing possible happening, and you get to experience the thing that brings the most joy. We're having a phenomenal year. It all lines up perfectly. I didn't think this was possible."
The USBWA has presented a Most Courageous Award since the 1977-78 season. Last season, the men's Most Courageous Award was named in honor of Perry Wallace, the SEC's first Black athlete to play a full four-year career in any sport. Yesterday, Since 2012, the association has recognized winners from both men's and women's basketball. Kendall Currence of Northeastern was named the winner of the Pat Summitt Most Courageous Award. Jones and Hardy will be honored at the upcoming Men's Final Four in New Orleans.
The U.S. Basketball Writers Association was formed in 1956 at the urging of then-NCAA Executive Director Walter Byers. With some 900 members worldwide, it is one of the most influential organizations in college basketball. It has selected an All-America team since the 1956-57 season. For more information on the USBWA and its award programs, contact executive director Malcolm Moran at 814-574-1485.
Related links:
• All-time Most Courageous Award recipients